Why is Customer Support more important now, than ever before?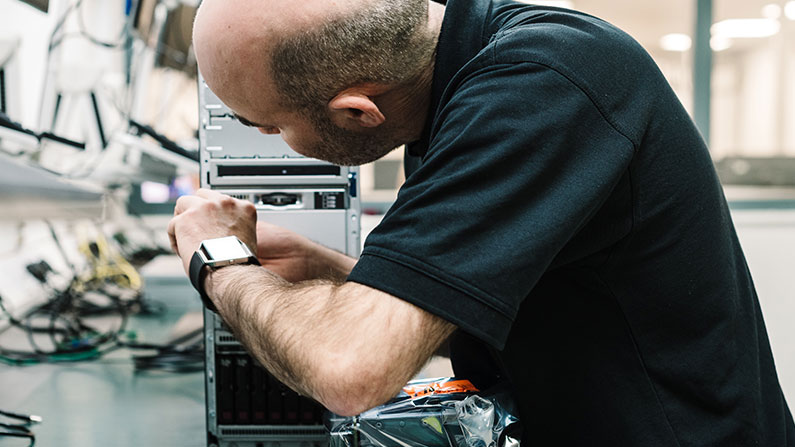 Businesses hate to lose money, that's just common sense. But, as more businesses rely on their technology to grease the wheels of industry, the number of ways that a small technical blip can cost time (and therefore money) has surged. Even something as innocuous as not updating software can have long-term detrimental effects on the productivity of a business, if vulnerabilities are left unpatched, or new software is left unsupported by an old Operating System.
Offering a 24/7 technical support line for your customers shouldn't be on your 'wish list', it has become industry standard in the modern marketplace and for good reason. It's expected, it's required, and it improves your customers' perception of your business.
In the last decade, as internet connections have become more reliable, the number of businesses that have adopted cloud-based operation has increased dramatically. Not only does this reduce the upfront costs of expensive software and services but allows business a higher level of mobility and flexibility, especially for its workforce. However, if for whatever reason that internet connection fails, and staff can't access those files and respond to those important emails, the business will start to haemorrhage revenue and possibly jeopardise their relationship with the provider.
By offering telephone support, you put your customers' minds at ease, safe in the fact that, if an issue did arise, they would have a number to call and an expert on the other end of the phone to get them back up and running as soon as possible.
Consumer customer support has come on leaps and bounds in the last few years; local call centres, faster answering times, automated replies and online troubleshooting to name a few. Business customers want the same level of support – if anything they tend to demand a higher level of support – as they would find with their consumer devices. If your business isn't even offering telephone support, you're actively giving your customers a reason to leave and try one of your competitors instead.
Providing after-sales support to your customers also elevates their impression of your business. By inviting businesses to stay connected after the sale, you seem much less of a 'wheeler-dealer', just after a quick sale. Instead, you're an established, respectable business' that has the resources and experience to support a wide variety of use-cases and technologies.
In this age of constant connection, resellers should be doing just the same. Rather than sourcing a product and sending it on to your end-user, find an IT reseller that makes the effort to help you bring a better level of customer service to your business, so that you can win more sales, more often and reduce customer churn at the same time. Not only can Euro Options facilitate this, but our telephone support is just as white-labelled as our delivery service. Meaning, just as we package your products with your own branding and send any orders directly to your clients so that you don't have to lift a finger, our telephone support team will answer the phone with your company name, as if the support team was in your office for a completely seamless experience.
Sign up for your Euro Options account today and access your own Virtual Warehouse or give us a call today on 01706 838 300, to discuss your needs and how Euro Options can help support your business before, during and after the sale!