Why Euro Options?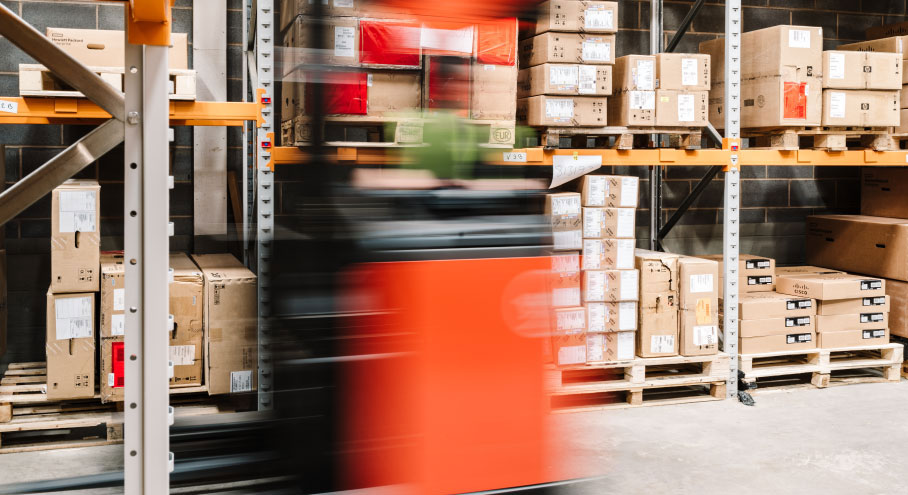 Finding the right tech for your customers isn't always easy. Maybe it's a very specific product or legacy equipment that's no longer made. With over £8 million of in-stock hardware, whatever your customers need; from laptops to servers, peripherals to custom configured desktops, Euro Options can help.
Plus, as a leading IT hardware distributor we've made the ordering process as seamless and easy for resellers throughout Europe. You can take advantage of your very own virtual warehouse, white labelled service and flexible pricing, so that you can provide an exceptional service without having to scour the net every time you need a part.
We're proud of our extensive inventory and the fact we have over 1,500 stocked lines to ensure that whatever hardware your customer needs, we've got you covered. Plus, every Euro Options customer has access to their very own virtual warehouse, which gives live, accurate stock numbers, as well as the ability to produce quotes in as little as 15 minutes so that your customers aren't waiting for an answer.
Our extraordinary service doesn't end with the sale either. We can ship your customers' orders straight to them, complete with your branding on the box for that seamless customer experience. Plus, 90% of all orders requiring configuration by us ship the same or very next day! So be sure to allow us to custom-configure the hardware and software, test and ship it to their specification, giving you and your customers complete confidence that your goods will be ready to use on arrival.
Budgets can be tight and let's face it, computer equipment isn't cheap! That's why we offer flexible pricing to our partners through dedicated Account Managers, as well as refurbished products for customers who have limited budgets. We can even buy-back equipment that's lying dormant to help reduce costs for both you and your customers.
We want to make your life easier, it's as simple as that. So, no matter what your customers need, Euro Options seamless customer experience and reseller support features like white labelled packaging and virtual warehouse makes the process far smoother for you and keeps your customers happy. Get in touch or open your account today and see how much easier sourcing your IT can be with Euro Options.