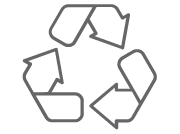 Here at Euro Options we believe every customer should be presented with a variety of options, even if it involves assisting you to get the most out of your existing IT hardware. Whether you are in need of end-of-life (EOL) hardware or need to explore how you reach your objectives in line with budgetary constraints, we have you covered
Euro Options stocks a range of different conditions to suit your needs
Always Supported
At Euro Options our support doesn't end after dispatch. We can provide IT support services on an ongoing basis to assist you with your client support and extend the life of IT equipment.
Bulk
Hardware that has been refurbished by Euro Options or our trusted suppliers. Products are tested pulls and enjoy a 90-day warranty period.
Renew
Hardware coming through the Hewlett Packard Enterprise (HPE) Renew Program follow stringent remanufacturing processes so HPE can offer them 'good as new'. HPE renew products are mostly sourced from HPE demo program equipment or from HPE factory excess. All HPE renew products come fully HPE boxed and are supplied with a full warranty period, as with a new product. All renew products are identified by the addition of an 'R' to the HPE part number.
Spares
HPE certified replacement parts – these products are almost always new with a small minority being 'equivalent -to-new' (ETN) ie refurbished by the manufacturer ordinarily when an item is no longer in production. They are HPE boxed, intended as replacement parts and enjoy a 1 year warranty period.
Cisco Excess
Cisco Excess is equipment that has been in production for a minimum of 2 years. Cisco Excess is usually hardware that Cisco has from cancelled orders, over production or demo models. All Cisco Excess is identifiable by Cisco part followed by 'WS' at the end.
Buy your hardware from us and we'll configure it for free!
Perhaps it's affordable, high-performance, entry-level storage systems, such as NAS and SAN solutions which are ideal for small sites and remote offices, that you're looking for?
If it's a mid-range or enterprise, Tier-1 storage solution, then HPE 3PAR StoreServ Storage has you covered.
You might also be interested in…
Storage
Networking
Servers
Green I.T
UPS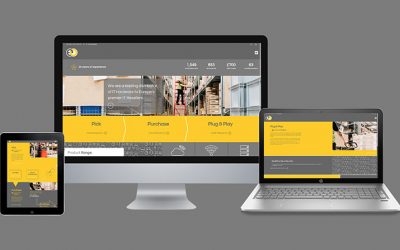 On 19th of November, HPE released a support document, stating that a number of their SSDs are affected by a fault in the manufacturer's firmware, which will cause the drives to fail after exactly 32,768 hours of use.Now for the good news…Whilst this may seem like a...
read more