With a stock inventory of over £8 million and the very latest in product offerings, we're always thinking innovatively to ensure we're at the top of our game so you can rest assured you'll be at the top of yours.
Working with leading brands such as Hewlett Packard, Cisco and APC we ensure we remain up to date with all the industry developments, so you don't have to. And if we don't have something you're after, we're confident that given our extensive supply network we'll be able to source it for you.
And we don't just stock the latest products, we also hold many of the obsolete and discontinued lines essential for maintenance purposes, making us a one stop shop for all your hardware requirements.
As well as offering incredibly competitive prices on a broad range of goods, we also provide a guaranteed 15-minute quote time to ensure the highest level of customer satisfaction.
Search your virtual warehouse, or call/email our skilled team to check we've got what you're looking for. Don't worry if it's not in stock, our extensive supply network means we're confident we'll still be able to help.
Get a Quote
in just 15 minutes
DID YOU KNOW WE CAN ALSO CONFIGURE YOUR PRODUCTS BEFORE WE SHIP?
Speak to our expert team to get a quote or simply make a purchase.
Call Today
01706 838300
Our helpful team can instantly check availability
Any orders placed before 5.30 will be shipped the very same day.
Storage
Networking
Servers
Green I.T
UPS
Refurbished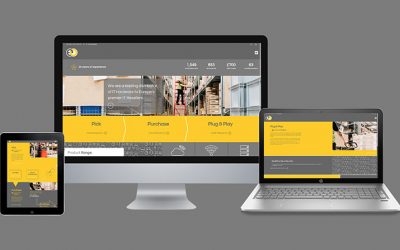 On 19th of November, HPE released a support document, stating that a number of their SSDs are affected by a fault in the manufacturer's firmware, which will cause the drives to fail after exactly 32,768 hours of use.Now for the good news…Whilst this may seem like a...
read more