Our 12 Days of Christmas Giving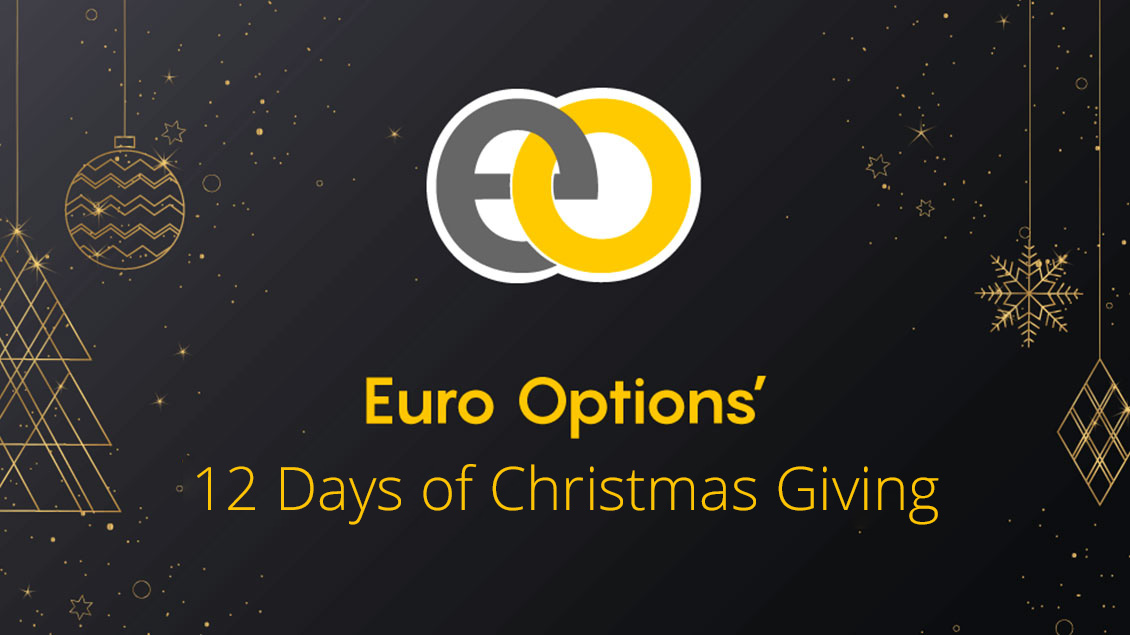 As you might know, instead of giving gifts to customers and commercial partners this Christmas, we decided to make charity donations. In these tough times, it just seemed the right thing to do.
So, for each day of our 12 Days of Christmas campaign, we chose a charity and made a donation of money, gifts, hampers or something else. For instance, we gave brand new iPads to a local nursing home, £500 to a major UK cancer charity, and toys and scooters to charities helping children in need or those living in care.
We didn't forget our European friends either – we are Euro Options, after all – providing donations to food and health charities in France and Italy.
These were all donations to charities that our team feel particularly passionate about, and that continue to make an incredible effort in difficult circumstances. The wonderful feedback we received just shows that every little bit really does help.
Giving back to those in need
We donated £300 of toys to the rochdale.gov.uk/christmastoyappeal, who told us they'd faced unprecedented demand due to the pandemic, and that donations from many individuals and businesses in the local area had helped them meet it. The charity said they'd distributed in the region of 6000 gifts to around 1500 children and young people during the Christmas period. They do an amazing job and we're only glad to have been able to help in some small way.
We also gave a donation of £650 to homeless charity Petrus, who told us that they'd spent the money on items like gloves, hats and scarves for their service users, along with a small Christmas treat.
Everybody should be able to stay warm in winter, and everyone should receive a gift at Christmas and we're proud to have been able to help such worthwhile causes.
We'd like to thank our customers and commercial partners for their support, too. After all, it's you who missed out!
Most of all, thanks to the staff and volunteers of these great organisations who continue to support their service users despite a global pandemic. We can only hope things get easier for everyone – eventually – in 2021.
You can learn more about all the charities we supported this Christmas here.