Euro Options' Twelve Days of Christmas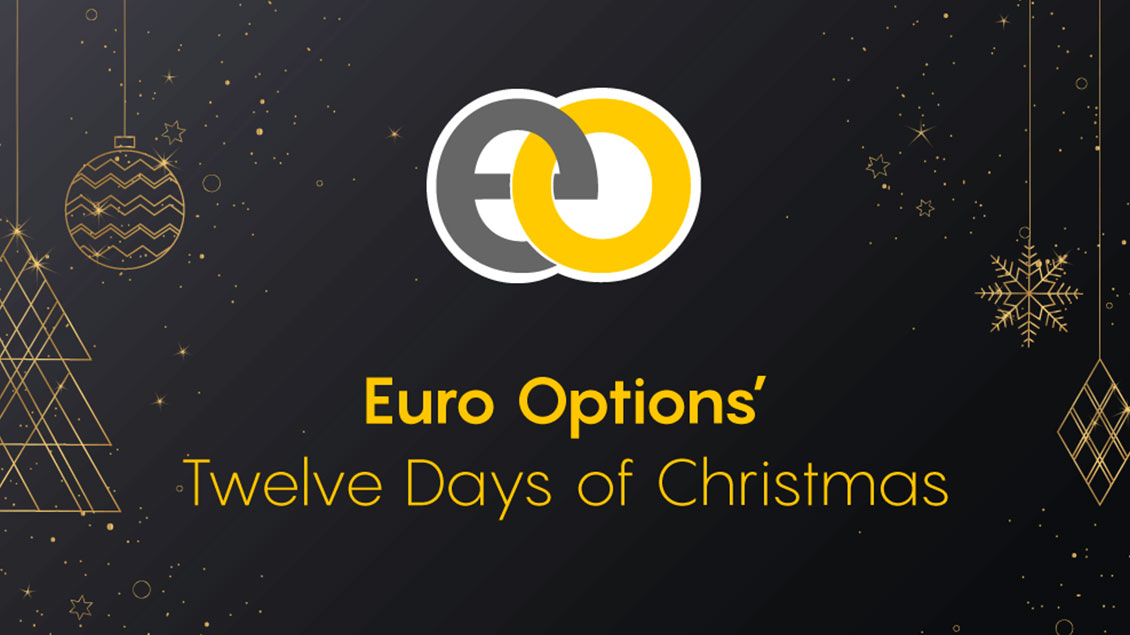 Well, it's that time of year again!
Well, it's that time of year again! Considering the year we've all had, it's no surprise that Christmas trees are going up early and the entire UK seems to be jumping feet-first into the festive season.
COVID, Brexit, remote working as well as many other challenges, have brought headaches and frustrations to us all, and now we have a chance to relax and spend time with our close family and friends.
Christmas is also a time for giving and usually at this time, we'd be scouring the shops for gifts for our customers and commercial partners, however we're doing things a little differently this year.
Our Twelve Days of Christmas are of course keeping the tradition of gift-giving, but after speaking to our team, we want to help those that need it most, and have been affected by the events of 2020 and those in desperate need of support.
If you have the time, please feel free to click the links above and learn more about some of the amazing work some of these charities do. If you're feeling particularly generous this year, we'd love you to spread some love too.
Whether it's one of these charities or one closer to your own heart, Christmas is a time of love, charity and friendship and we all need to come together after such an unpredictable and challenging 12 months.
From everyone here at Euro options, we wish you a Merry Christmas and a Happy New Year!